Why Rosepops™?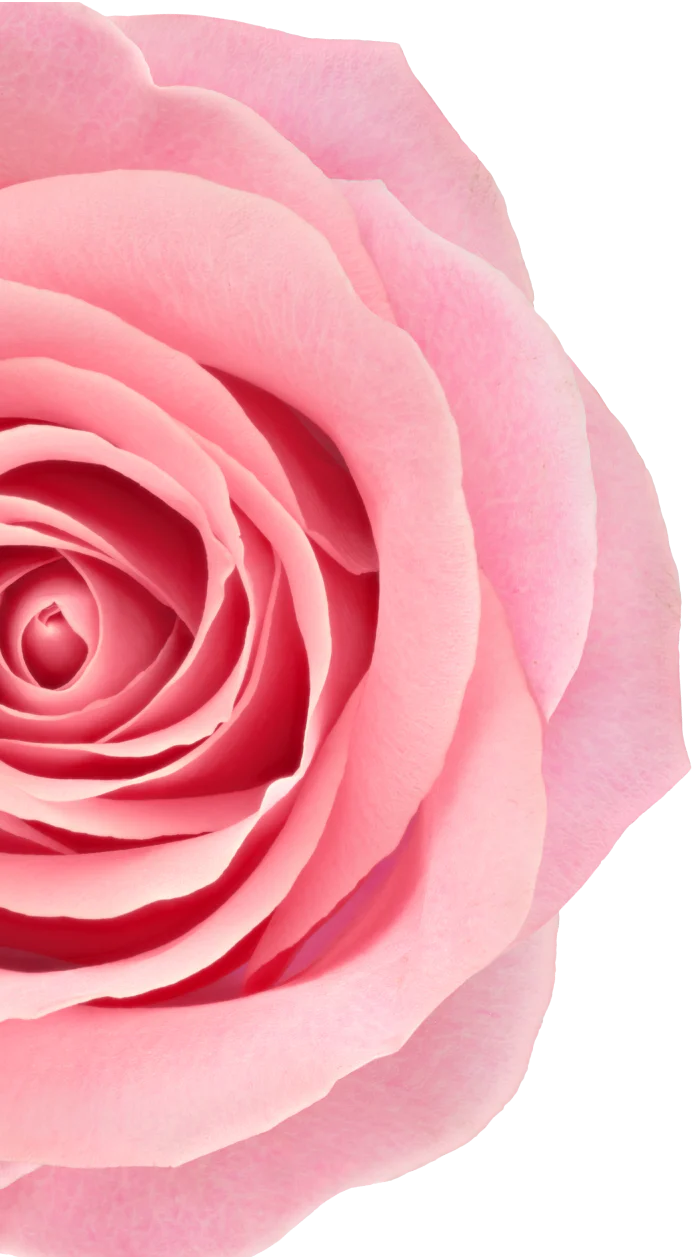 Power of the Pop!
At Rosepops, we dare you not to smile at our "out-of-the-box" approach (pun intended!) to preserved roses!
POP 'til you Drop!
Rosepops are a breeze to ship! FREE standard shipping on all orders over $75 & affordable Rose options ensure that Rosepops can POPulate homes everywhere!
Patented
Our POP up packaging was designed to ensure your roses live their longest and best lives possible. Rosepops' packaging trade secret is patented, ensuring that each POP is the cream of the crop!
Pristine Preserved Roses!
Rosepops works exclusively with Ecuadorian farms that offer only the finest in preserved petals! (Fun fact - Did you know that Ecuador gets its name from its proximity to the equator? And being close to the equator ensures soil rich with minerals! This is why the most beautiful roses come from Ecuadorian growers!)
Perpetual Pleasure!
You know that sinking feeling of throwing away wilted roses that cost you your hard earned money? Well forget that! Rosepops arrangements can remain robust for one year or longer!
Let's make this Personal!
Generic is just not part of the Rosepops culture! Explore the many personal and custom touches you can add to any Rosepops arrangement!
Add Some Prose to your Rose!
Every Rosepop POP was artfully designed with room to send a personal message to your POP'ee. We are talking next level treasured keepsake!
It's a POP Sensation!
Sending and receiving a Rosepop ensures instant POP star status! Order now to see why Rospops is topping the POP charts in Preserved Roses!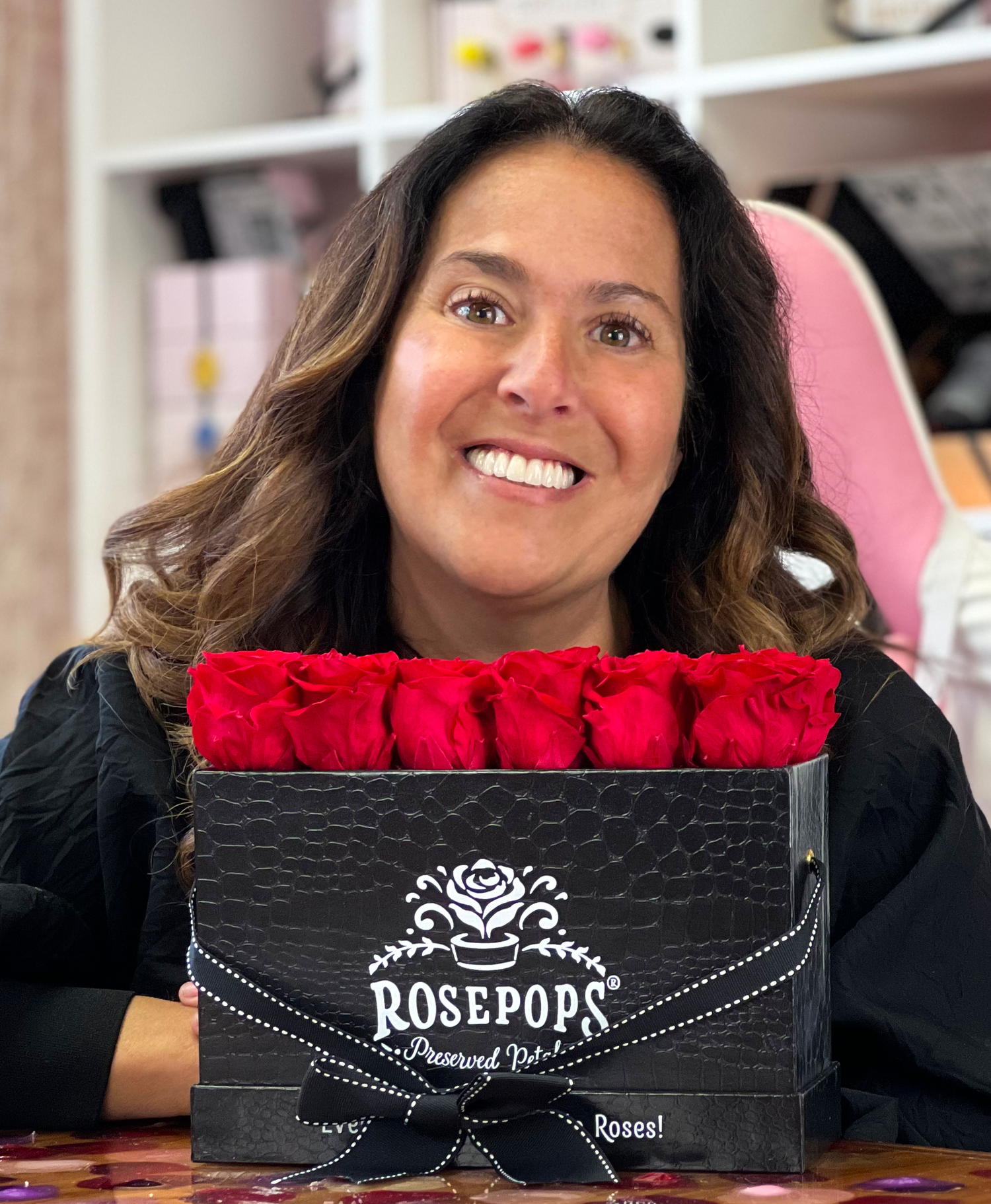 ELISA FREILICH
Owner + Founder
My hubby treated me to a beautiful preserved rose arrangement which was perfect for me since, well, let's just say I'm "Green Thumb Challenged".
Completely in love with my roses, I thought I'd found my new go to gift for all occasions. But as I scoured the internet, I found that eternity roses would take an eternity to pay off!
"There has to be a way to make preserved roses more affordable for everyone," thought I. And thought... And thought...And thought...
Until was born the Rosepops™ patented POP-up packaging! Now preserved roses can ship easily and affordably! Not to mention that, well heck, they pop up! 
What's more, is that every POP has a place for a personal message, eliminating the need for overpriced, under-appreciated greeting cards.
Now POP'pers and POP'ees nationwide are joining the Rosepops™ Family and Hubby and I couldn't be happier!  
Fair warning, though fellow rose lovers, Rosepops™ are so delightfully unique that once you POP, you might not stop. Happy POP'ping! 
The Quality Behind Every Rose
Our Mission

The Rosepops mission was to offer long-lasting roses and even longer lasting memories, without the usual hefty preserved petal price tags. Through our patented packaging, our premiere Ecuadorian Roses can be shipped safely and economically, never compromising on quality. Our hand-crafted preserved roses arrangements can be personalized, so there is a POP for every occasion! And with free standard shipping within the United States, your loved one can know just how valued they are no matter where they are located!

OUR ROSES

Our roses come from a beautiful and spacious Ecuadorian garden, situated at high altitude, with 20 hectares of gorgeous variety. Highly specialized, all natural techniques are used by our growers in taking care of the water, observing the climate and knowing the ground. These perfected practices result in uniquely beautiful roses of the utmost quality. We are proud to say that our Rose farms work exclusively with non-toxic ingredients, ensuring that our unique processes do not pose any threat to humans or the environment.

OUR APPROACH

At Rosepops, we delight in the details and are always excited about the journey that lays ahead. We want you to share our enthusiasm and are therefore determined to make your Rosepops experience one that will make you want to keep on POP'ping. When a new idea pops up, we make it happen. We also welcome POPulation explosions such as bulk custom orders--corporate, personal or matrimonial. Just POP us an email to inquire. Sign up for our email list today and stay tuned for new product lines, announcements and more!